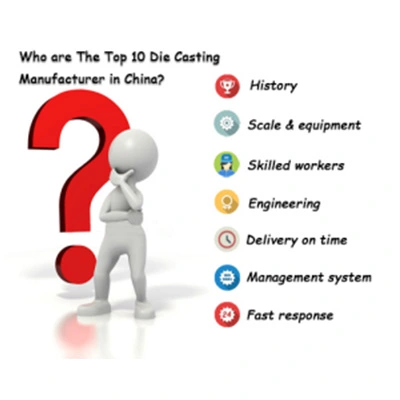 The top 10 aluminum die casting manufacturers in China are:
1. Chongqing Refine-Yumei Die Casting Co., Ltd.
2. Lijia Group Co., Ltd.
3. DALIAN YAMING AUTOMOTIVE PARTS CO., LTD
4. Guangdong Hongtai Technology
5. Ningbo Delron Industrial Co., Ltd.
6. Chongqing Dajiang Millison Die Casting Co., Ltd.
7. Guangdong Whencan Die Casting Co., Ltd
8. Chongqing Huantai Machinery Manufacture Limited Company
9. Yangzhou kaixiang precision casting technology Co., ltd.
10. EMP Tech Co.,Ltd.
They are all large-scale company with a good management system, equipped with professional technicians and advanced machinery and equipment, which can provide customers with a full range of die casting mold design services.
As the top 10 aluminum die casting manufacturers in China, they also have below advantages over others:
*Long-standing history
*Company scale, equipment, engineering professionals and skilled workers
*Providing the customer with solution based on professional engineering expertise
*Delivery on time
*Quality management system, such IATF 16949 certification to ensure the quality
*Get answers to the customer in 24 hours