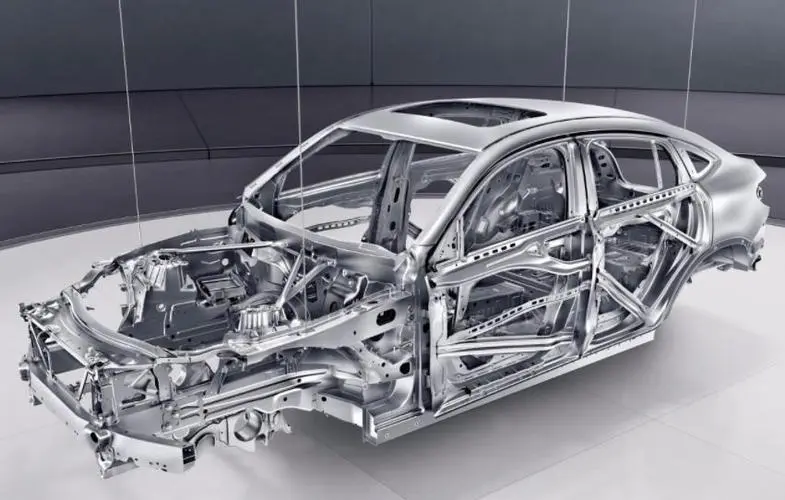 Application advantages of aluminum alloy in automobile light weight
Effective weight reduction, energy saving and emission reduction: According to the report of the Aluminum Institute of America, for every 1kg of aluminum used in a car, a weight reduction effect of 2.2kg can be obtained, and the exhaust emission will be reduced by 20kg during the use period.

Improved driving performance and safety performance: The use of aluminum alloy in automobiles can reduce the mass of automobiles, and its safety performance and driving performance can be improved.

High assembly efficiency and easy recycling: Only part of the overall body of aluminum alloy needs spot welding, which shortens the processing process and does not need to do anti-rust treatment, so it can significantly improve the assembly efficiency of the car. In addition, aluminum alloy has a low melting point, and the corrosion rate is low and slight during use, so it is easy to be recycled.
2. Application challenges of aluminum alloy in automotive lightweighting
Insufficient accumulation of material parameters: At present, some automobile manufacturing enterprises do not have comprehensive research on the knowledge and application of aluminum alloy materials, resulting in a small application scope. The production technology and processing technology of aluminum alloy materials for automobiles are not mature and the production experience is relatively small, which leads to incomplete and unsystematic database of aluminum alloy for automobiles. In addition, there is no standard specification for the light weight characterization and testing method of aluminum alloy.

Connection technology: Most of the workpieces of passenger car body are connected by welding, and the welding technology of aluminum is much more difficult than steel, so how to improve the welding performance and improve the welding quality of aluminum alloy coverings for automobiles has become a difficult point to expand the application of aluminum alloy in automotive coverings.