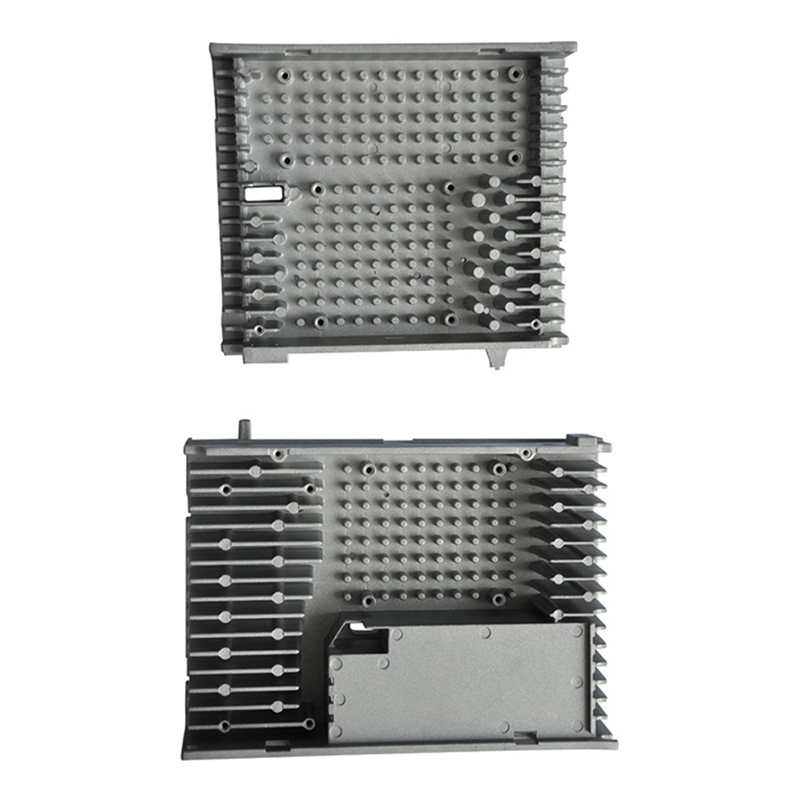 To achieve ultra-high data transmission rate and extremely low network delay, on the one hand, the signal transmission power consumption of 5G AUU (RRU and antenna integrated unit) increases significantly; Power consumption will also increase significantly. According to the data of the tower company, the power consumption of a 5G single station is 2.5-3.5 times that of 4G. From the perspective of thermal design, the heat generation of the base station increases, and the difficulty of temperature control increases sharply. To solve the heat dissipation problem of 5G base stations, it is necessary to develop new high-conductivity die-casting materials.

Al-Si casting alloys are often used as die-casting aluminum alloy materials. The main problem with this type of alloy is that the thermal conductivity is low, but it does not meet the design requirements. Taking the commonly used ADC12 alloy as an example, the thermal conductivity of aluminum is about 96W/(m·K), while the thermal conductivity of aluminum profile-6063 is 200W/(m·K). Therefore, it is a problem to be solved to study the factors affecting the thermal conductivity of die-casting aluminum alloys and try to improve its thermal conductivity.
Due to the purifying effect of boron on aluminum parts, three aluminum alloy materials with high thermal conductivity have been developed. It not only ensures high thermal conductivity but also improves the casting performance of the alloy. High thermal conductivity aluminum alloys have been widely used in base station radiators, photovoltaic inverter radiators, 5G optical modules, LED lights, and other fields.
Please see the table below:
Alloy No.

Tensile strength(MPa)

Yield Strength(Mpa)

Elongation

(%)

Thermal Conductivity(W/m·K)

Die casting properties

Corrosion resistance

HA7-M

250-260

120-130

4-6

150-160

★★★★★

★★★★

HA7-H

260-290

140-150

5-8

160-170

★★★★★

★★★★

HA7-S

200-240

100-110

5-8

180-200

★★★★★

★★★★