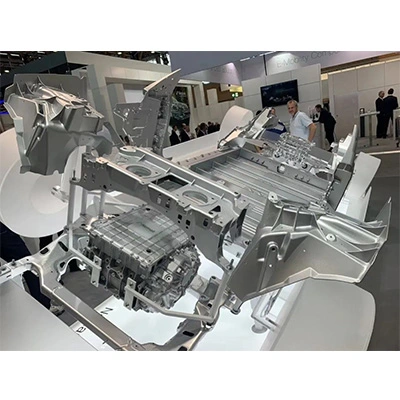 After years of development, the domestic aluminum alloy die-casting technology has also made great progress, many enterprises have used the world's advanced first-class equipment, the domestic independent equipment has also been very great improvement, these years there are many enterprises accept the capital investment, have listed. Die-casting industry has entered the era of capital impact, to bulk purchase equipment, do large-scale, reduce costs to gain the advantage. But in any case, the development of advanced casting technology is the ultimate winning way out, by comparing domestic and foreign casting enterprises, some experts believe that casting technology should focus on the following aspects:
1) Cost control technology is still the top priority
Whether for the customer or the company itself, the ability to produce high-quality products at low cost is still the most competitive and effective weapon for automotive die casting. Therefore, the foundry should always pay attention to the development of cost control technology.
2) Various parameters control technology more accurate and intelligent
With the development of automation and intelligent factory technology, the foundry must keep pace with the times, through process automation, process integration intelligence, to reduce human involvement, improve product stability and reduce labor costs.
The in-depth study of casting production technology and equipment intelligence, many of the original human-controlled parameters quickly replaced by computer control, casting parameters more accurate and stable control accuracy.
The use of MES system for the whole process traceability, and automatic control and feedback technology with the computer central processor to achieve unmanned production control of the entire line.
3) Advanced non-destructive testing control technology online
The international advanced foundry, especially the high-strength aluminum alloy casting enterprises are introducing advanced intelligent non-destructive testing technology. Such as X-ray inspection technology with automatic detection of 3D intelligent scanning and automatic computer determination technology. In addition, the X-ray detection equipment is moved from the laboratory and incorporated into the production process, which can achieve 100% detection, ensure 100% qualified products, and do not increase labor costs.