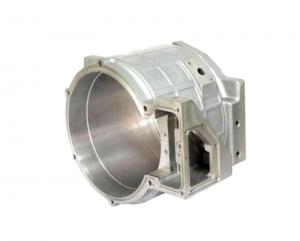 Ⅰ. The advantages of aluminum electric motor housing
The aluminum electric motor housing has good ductility and low specific gravity, and also has the advantages of light weight, high strength, good heat dissipation performance, beautiful surface, corrosion resistance, and cutting-free inner bore. When installing the electric drive motor, the wiring of the motor is important. If the wires are connected incorrectly, it may bring a series of unnecessary troubles. In the process of wiring, the aluminum electric motor housing should be grounded, otherwise, the harm will be very serious.
Ⅱ. Why is it harmful if the aluminum electric motor housing is not grounded?
1. When the insulation of the motor stator winding is poor, aging or when the stator winding collides with the aluminum electric motor housing, the housing will be charged, and has a high voltage to the ground.
2. If the motor does not have a grounding wire, a strong current will flow into the ground through the human body when touching the aluminum motor housing, causing personal injury or death.
EMP Tech Co.,Ltd is a global full-service manufacturer that provides precision aluminum die-casting products with more than 20 years of experience in R&D, manufacturing and precision processing in the industry. We are proud to cooperate with some of the world's top automotive, engineering, electronics and telecommunications companies. The aluminum electric motor housings we produce have already played an important role in new energy vehicles, buses and trucks. If you have purchase needs, please feel free to contact us.