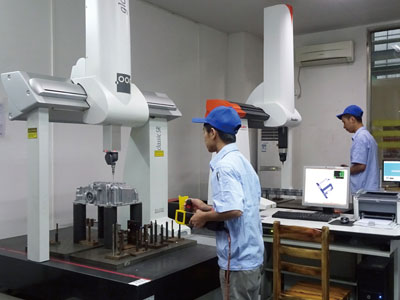 A. Requirements
1. The surface specification of die casting: whether there are oil stains, burrs, scratches, etc.
2. Flash removal: Whether it is necessary to file the sprue opening and flash.
3. Airtightness test: usually indicate the pressure state, holding time, pressure leakage standard, and remedies.
B. Inspection
The inspection of die castings mainly includes dimensional accuracy, surface quality, and internal quality.
1. Inspection of dimensional accuracy: including standard accuracy specifications and accuracy dimensional requirements specifications.
2. Surface quality inspection: strict inspection is required if it is used for decorations or die-casting parts that require electroplating or painting.
3. Inspection of internal quality: The main focus is on the impact of pores or shrinkage, and special attention is paid to shrinkage.