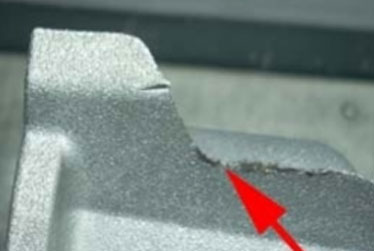 The application of die castings is widely used in all walks of life, and there is a huge demand in the market. However, during the production process, the problem of scratches on aluminum alloy die castings are easy to produce, and serious situations will cause scratches.
Reasons for the drag marks on aluminum alloy die castings:
1. The mold temperature is higher than 220 degrees, and castings are prone to scratches or sticky aluminum.
2. The iron composition of the aluminum alloy is less than 0.6%, and the aluminum material has an affinity with the mold, which causes the casting to be scratched or sticky.
3. The ejection of the casting is not parallel, causing the casting to be pulled or deformed.
4. The surface of the mold core is rough, resulting in a strain or rough surface of the casting.
5. The draft angle of the casting core and wall is too small, which causes the casting to be scratched during the mould parting.
6. Insufficient spraying of the parting agents can also cause drag marks.