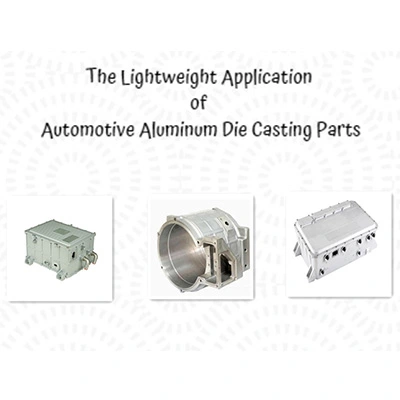 While the automobile industry is booming, due to the need for environmental protection and energy-saving, automobile lightweight has become the trend of world automobile development. Aluminum alloy materials will give play to their natural advantages in the process of implementing automotive lightweight and are mainly used to transform and replace body materials.

Automobile lightweight can be roughly divided into three categories: body lightweight, engine lightweight, and chassis lightweight. The purpose is to reduce vehicle weight by using lighter materials while ensuring performance, thereby achieving energy-saving and environmental protection.

Obviously, cast aluminum alloy has its natural advantages in the lightweight of automotive:
1. Obvious effects of weight reduction and energy saving.
2. Passenger comfort and safety are improved.
3. Aluminum is easy to recycle.
The cast aluminum alloy ADC12, A380, ENAC 43400 are in line with the development trend of automotive parts. The aluminum alloy die-cast gearbox covers, motor housings, water/oil pumps, etc. that we have made are all hot-selling products, there is also the blue ocean market for automotive, electric motor controller housing, battery housings, and AC/DC converter housing, etc. In product production, we keep up with market trends.