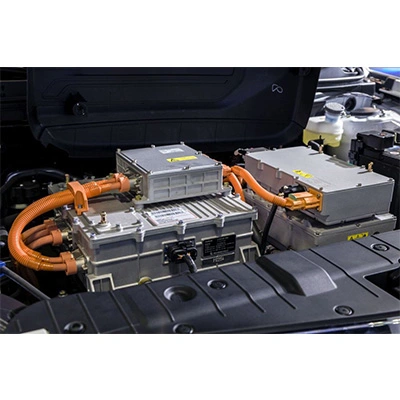 The power battery system is the core energy to provide driving electric energy for new energy vehicles, and it is one of the most critical components of new energy vehicles. The power battery system is composed of battery modules, electrical systems, thermal management systems, shells, and BMS components. The battery module, the electrical system, the thermal management system, and the BMS are package by the housing to form the main body of the power battery system.
As the carrier of the battery module, the power battery system shell plays a crucial role in the stable operation and safety protection of the battery module. In addition to ensuring the strength, rigidity, and collision safety requirements, it can also meet the design requirements of the IP67 protection level of electrical equipment enclosures. The electric vehicle platform specially developed by the original equipment manufacturer adopts the battery system layout of the floor-standing platforms. Integrating the battery shell with the bottom of the vehicle body changes the traditional body shape, makes the battery shell part of the vehicle body and improves the strength and rigidity of the vehicle.
The battery box can centrally protect and manage the battery pack, prevent water from entering, adjust the battery temperature, and prevent influence. It is the core component of electric vehicles. The overall application cost of the aluminum alloy battery shell is low, the performance meets the requirements, and the circulation channel of the water-cooled battery can be integrated.
| | |
| --- | --- |
| Specification | Custom-mad |
| Service | OEM Service |
| Material | Aluminum alloy ENAC 43400,AlSi10MgMn, AlSi9Cu3, ADC12,etc |
| Application | Electric Vehicle Truck, EV Motor Controller, PDU Motor Unit, Battery Housing |
| Die Casting Machine Type | Cold Chamber Die Casting Machine 1200T-2000T |
| Quality Control System | IATF16949 |
| Applied Software | PRO/E, Auto CAD, Solid Works, IGS, UG, CAD/CAM/CAE |
| Process | Aluminum Die Casting - Deburring&Triming - Shotblasting - CNC Machining - Cleaning - Leakage Test - Full Inspection - Packing |