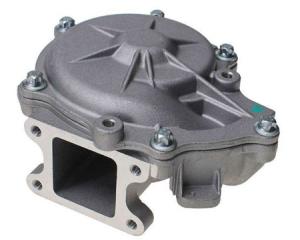 There are multiple watercourses in automobile engine cylinders for cooling water circulation connected with the radiator (commonly known as water tank) placed in the front of the car through the water pipes, forming a large water circulation system. At the outlet on the engine, there is a water pump driven by a fan belt, pumping out the hot water within the engine cylinder waterway and pumping the cold. There is a thermostat beside the water pump. When the car has just started (cold), not open, making the cooling water without the water tank only circulate within the engine cycle (commonly known as small cycle). While the engine reaches above 95 degrees, it is opened, with hot water pumped into the water tank. The cold wind blows over the water tank when the car moves forward, taking away the heat.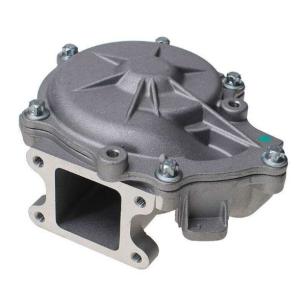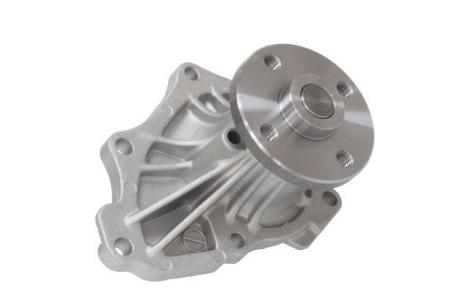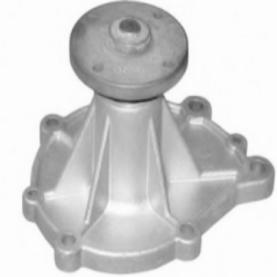 Automobile water pump housing is a significant part to support the bearing, impeller, and other parts. The parts are required to be free of sundries, trimmings, and cracks, etc. with a certain hardness.
Generally, aluminum alloy is used to make automobile water pump shells through the die casting process. Aluminum alloy has the advantages of weight reduction, energy-saving, and recycling. With the increasing lightness of automobile parts, most automobile water pump adopts cast aluminum shell. Pressure casting is one of the most widely used aluminum alloy forming processes for automobiles because of its compact microstructure, good surface quality, and good mechanical properties.
For the emerging new energy vehicles in the future, the automotive cooling system is also an essential role. EMP Tech Co., LTD. is one of the suppliers of automobile water pump housing who provides high-quality water pump housing to customers.