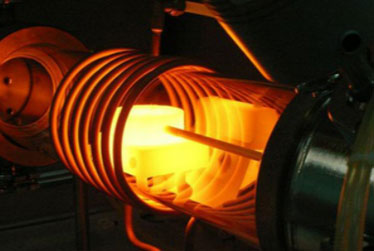 With the rapid development of China's economy, especially the machining and cutting functions, the development of aluminum alloy die casting is becoming more and more mature. But the impact of heat treatment of aluminum alloy die-casting mold on product performance is also crucial.
1. Quenching cracking. The reasons for quenching cracks are generally due to improper design, overheating, decarburization, improper cooling, and poor quality of the mold steel.
2. Insufficient hardness. Generally, the lack of hardness of the die-casting mold is caused by the incorrect method of putting the mold parts into the cooling groove. Excessively high quenching temperature, excessive tampering, improper cooling, and decarburization are also causes of insufficient hardness.
3. Deformation exceeds the controllable range, mainly related to heat treatment.
4. Insufficient toughness. The reason for the lack of toughness may be that the quenching temperature is too high, and the holding time is too long to cause the grain coarsening, or because the tempering brittle zone is not avoided for tempering.
5. Grinding cracks. When there is a large amount of residual austenite in the mold parts, under the action of grinding heat, a tempering transition occurs, thereby generating tissue stress, which causes the mold parts to crack.