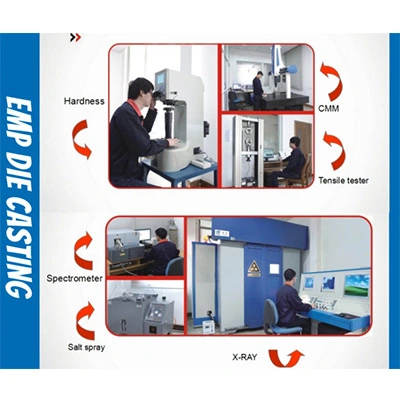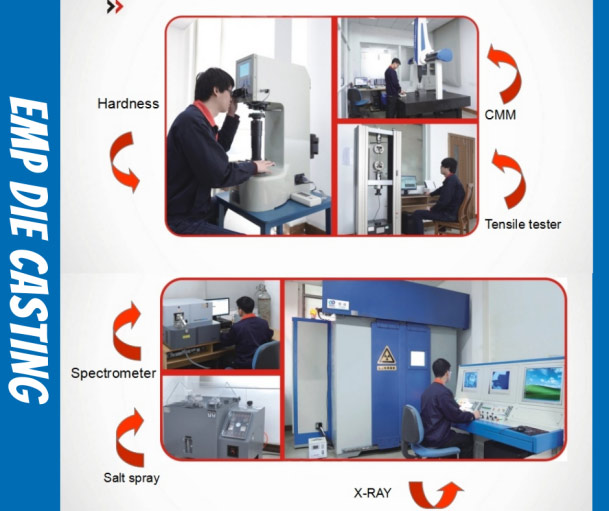 The quality of aluminum die castings has a great impact on the performance of automotive and mechanical parts. For example, the sizes of the impellers, casings and inner parts of various types of pumps, the accuracy of the profile and surface roughness directly affect the working efficiency of pumps and hydraulic systems, energy consumption and the development of cavitation. The strength and resistance to coldness and heat of cast aluminum parts such as cylinder blocks, cylinder heads, cylinder liners, piston rings, and exhaust pipes will directly affect the engine's working life.
You may follow the below procedures to check the quality of aluminum die castings:
1. Aluminum alloy composition analysis with spectrometer ;
2. Analyze the crystallization of castings with metallographic analyzer;
3. Detect the internal quality of the casting with X-ray flaw detector
4. Check whether there are cracks on the casting surface with Fluorescence analysis;
5. Detect the mechanical properties of castings with universal testing machine
6, Check the size of the measurement with calipers, height rulers, three-coordinates for dimensional detection of castings, and so on.