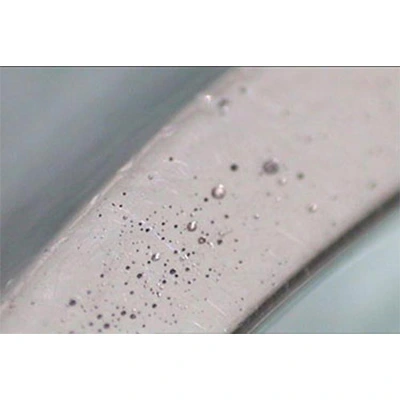 1.Porosities caused by poor refining degassing quality
2.Porosities caused by poor exhaust
3.Porosities due to improper die-casting parameters
4.Shrinkage hole of aluminum alloy
5.Porosities caused by excessive wall thickness difference
Suggestion to prevent the porosities:
(1)To ensure the quality of refining and degassing of aluminum alloy smelting, choose good refining and deaerator to reduce the gas content in the aluminum liquid, and remove oxides such as liquid scum and bubbles in time to prevent gas from being introduced into the die casting parts.
(2)Choose a good mold release agent. The selected mold release agent should not generate gas during die casting and have good mold release performance.
(3)Ensure that the exhaust of the mold is unobstructed, and that the exhaust is smooth, and that the gas in the mold is completely discharged, especially the exhaust channel must be unobstructed at the place where the aluminum liquid is finally polymerized.
(4)Adjust the parameters of die castings, the filling speed should not be too fast to prevent gas. The casting temperature should also be well controlled.
(5)Pay attention to the use of core pulling and cooling in product design and mold design to minimize excessive wall thickness difference.
(6)The air holes that often appear in fixed parts should be improved from the mold and design.