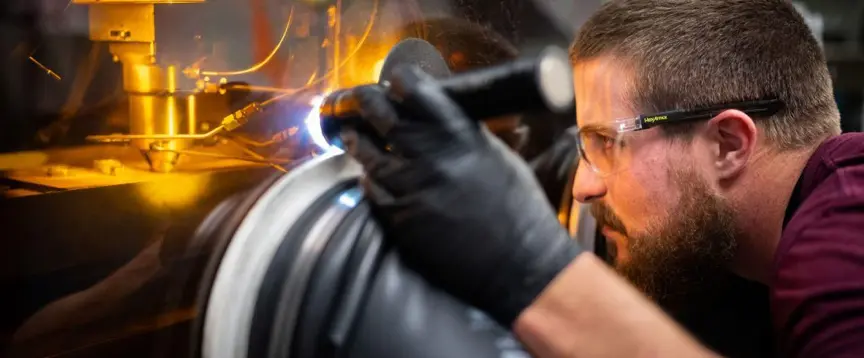 In the United States, researchers at Sandia National Laboratories, in collaboration with researchers at Ames National Laboratory, Iowa State University and Bruker Company, have discovered a new alloy that is resistant to high temperatures and has an exceptionally light mass, as well as a low creep tendency and high strength.
This material is composed of 42% aluminum, 25% titanium, 13% niobium, 8% zirconium, 8% molybdenum and 4% tantalum, and is a "multi-principal element super alloy". While most alloys are made primarily from one major element and combined with low concentrations of other elements to enhance certain properties, multi-principal alloys have high concentrations of three or more elements.At 800°C, this "super alloy" proved to be stronger and lighter than many other high-performance alloys. After cooling, this strength appears to increase.
The super alloy could help generate more electricity while emitting less CO2, and thus could have far-reaching implications for the energy sector and aerospace, and point to a new, as-yet-undiscovered class of similar alloys.