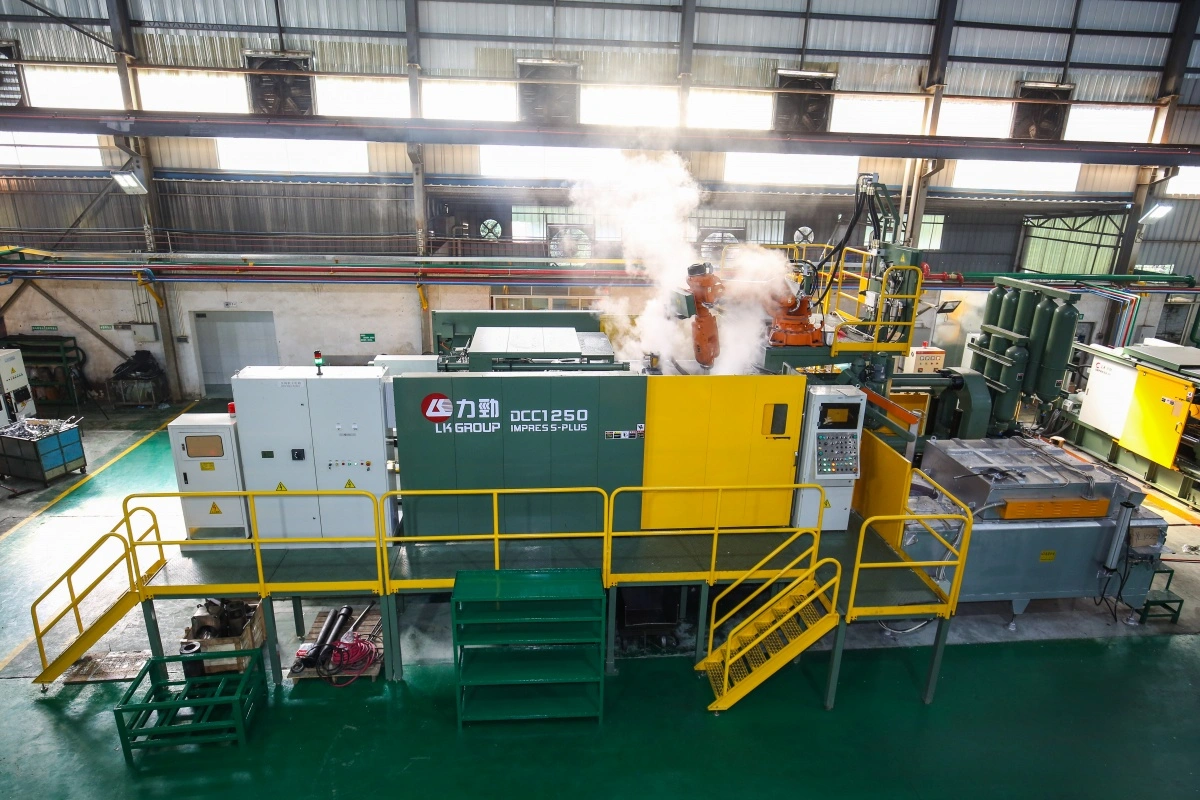 I. What are the different techniques used for casting aluminium parts?
Aluminium casting parts are devices and equipment made from pure aluminium or aluminium alloys. When aluminium or its alloys are poured into a sand or metal mold and heated to a liquid state, they form various shapes and sizes of aluminium die castings.
Complex aluminium casting parts involve a modern technology that combines electromagnetic pump low-pressure casting technology with aluminium smelting and composite purification technology. This technique produces high-quality aluminium castings, as the electromagnetic pump low-pressure casting system provides stable flow and convenient flow control.
One of the advantages of this technique is its easy implementation, which removes the need for back suction of molten alumina in the process. This leads to automated use, improved foundry aluminium casting quality, better working conditions, reduced labor intensity, and automatic and modern casting production.
The purification of aluminium castings is also a critical aspect of the aluminium smelting and composite purification facilities, which includes gas injection, rotating foam ceramic filters, high degassing performance, and metal inclusions.
The technology also features a new long-life lining material and an independent thermal insulation and heating system for aluminium casting. These features make it suitable for large-scale continuous and mass production, with benefits such as high purification efficiency, long service life, low cost, good effect, convenient installation, and flexible use.
II. What are the main factors affecting the quality of aluminium castings?
The quality of aluminium castings is affected by three primary factors:
(1) Melting molten aluminium; (2) Smooth transition of molten aluminium metal halide lamp; (3) The dimensions and stability of die casting molds and core processes.
Core manufacturing process modeling indicates that the casting quality and yield of aluminium castings are directly impacted by these factors. The surface quality, dimensional accuracy, and sand properties of castings are closely related.
The new molding manufacturing technology utilizes resin bond, which involves the resin of hard sand original zircon sand. The no-hardening sand mechanism is an independent non-hardening chemical reaction, making it challenging to start the hardening process. Once cured, the reaction begins rapidly, creating tough, high-strength, complex casting surfaces with good properties. This ensures stability in quality and dimensional accuracy.
EMP Tech Co., Ltd is a company that mainly serves the automotive, machinery, industrial, telecommunications, and electronics industries. They also support agriculture, medical equipment, aerospace, elevators, automation equipment industries, and provide turnkey services for all aspects of aluminium die casting, from die casting mold design and testing to aluminium die casting, CNC machining, and finishing. The company welcomes customers from all over the world to visit and consult with them.