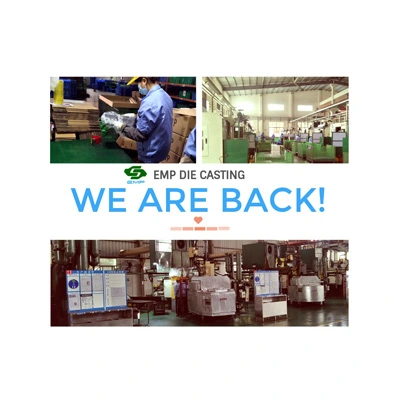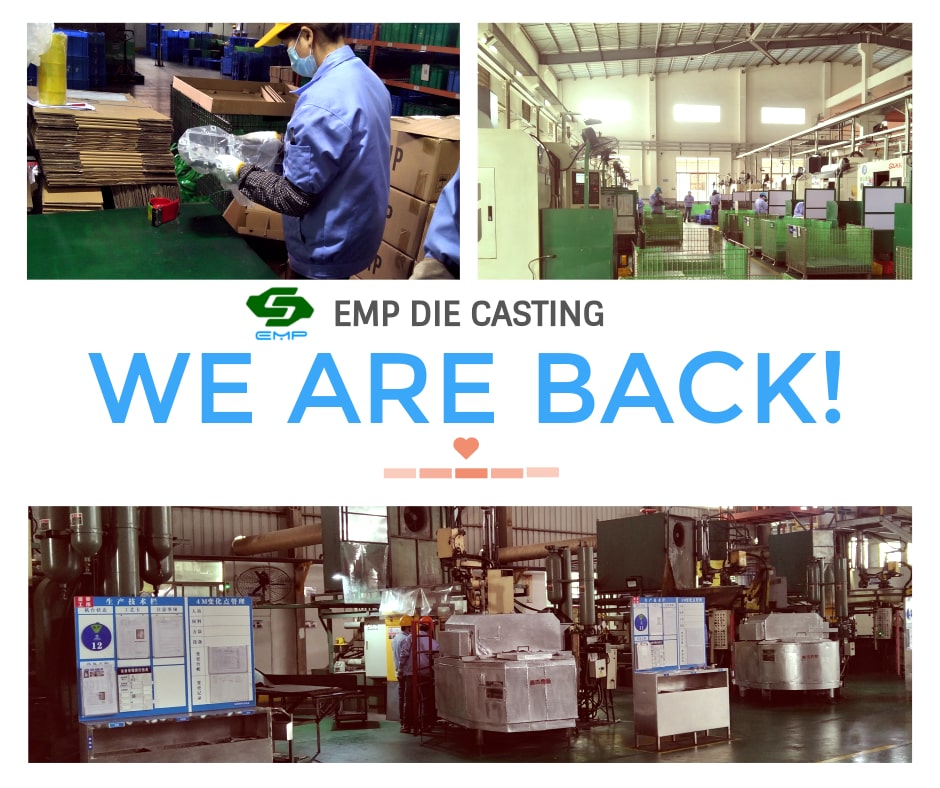 The outbreak of Novel Corona Virus in 2020 affects the work and life of all Chinese, which makes this Spring Festival a little "special."

To prevent the virus and start resumption of work. EMP DIE CASTING has formulated strict epidemic prevention and control measures. It is still in a critical period of the prevention and control of the new crown pneumonia epidemic,the employees' physical health and livelihood are top priority before company's resumption of production. EMP Die Casting Company prepared the masks and medicinal alcohol to give out to employees, anyone who walks into the factory will have to be disinfected with medicinal alcohol. Employees must report their physical conditions and where they have been in the past 20 days before they come to work, employees who returned from other cities consciously quarantine themselves for 14 days. Moreover, everyone's physical conditions will be recorded and reported to the government every day.
On February 20, when we walked into the production workshop of EMP DIE CASTING,the aluminum die casting machine roar as usual, the workers on the production line all wore masks as required and were busy at their respective operating stations. The cleaning staff performs disinfection twice a day. Production and virus prevention are proceeding in an orderly way.
At present, all production lines and workshops are operating at high efficiency as usual. Until now we have resumed work for one week, with a daily output of 20,000 pieces aluminum die casting auto parts.
Due to the impact of the epidemic, many auto parts projects have been delayed. To resolve these delayed projects, we have readjusted our production plan, we are determined to clear all delayed projects within 15 days, and we will report production progress to customers during the process. We will also arrange shipment as soon as possible after production is completed to minimize the loss to our customers.
Aluminum die casting parts quality inspection is also our top priority besides the delivery time. We added some procedures to the previous produce quality inspection. Firstly we'll sterilize the warehouse to ensure the environment is clean. Secondly, we started inspection and packaging after the die casting parts and packaging materials are thoroughly cleaned and disinfected. All procedures are strictly monitored for customers' concerns.
Winter comes, can spring be far behind? Although epidemic prevention still faces some challenges. However, all of our employees are united to protect the health of all and the company's smooth production with effective measures and warm actions with the responsibility of the company. We believe we can win this "war."