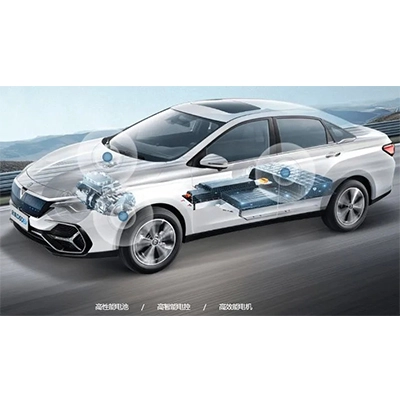 In the context of rapid penetration of new energy vehicles, lightweighting is a major trend in the automotive industry. Compared with fuel vehicles, new energy vehicles have reduced the engine and transmission, but increased the electric motor, power battery and electronic control system, of which the energy density of the battery power system is lower than that of the fuel system, so the quality of new energy vehicles is higher than that of traditional fuel vehicles. And new energy vehicles for range requirements, increasing the demand for lightweight vehicles.
According to the survey, for every 10% weight reduction of a car, fuel saving of up to 5-10% can be achieved, and for every 100kg reduction in overall mass, fuel consumption of 100km can be reduced by 0.3-0.6L and CO2 emission by 8.5g/km, so lightweighting has become a key development technology in the field of energy saving and emission reduction. Researchers found that, by comparing various metal alloys and carbon fiber, among different lightweight materials, aluminum alloy has advantages in performance, density and price, and is the most cost-effective lightweight material.
Aluminum alloy as a lightweight preferred material in new energy vehicles also has a wide range of applications, aluminum casting accounted for about 77% of the proportion of aluminum used in vehicles. Aluminum die-casting products are widely used in electric motor, power battery and electric control system to help new energy vehicles achieve light weight and improve the range level. At present, the battery shell, motor shell, electric control shell, battery components, battery box, etc. in the above system are using aluminum die-casting products, and the amount is increasing.