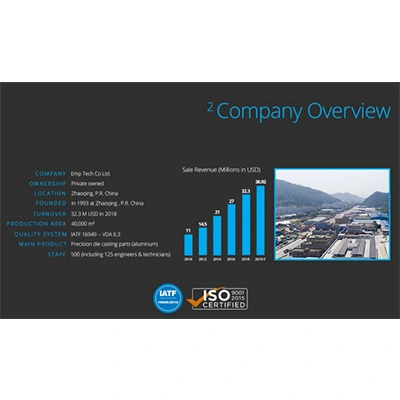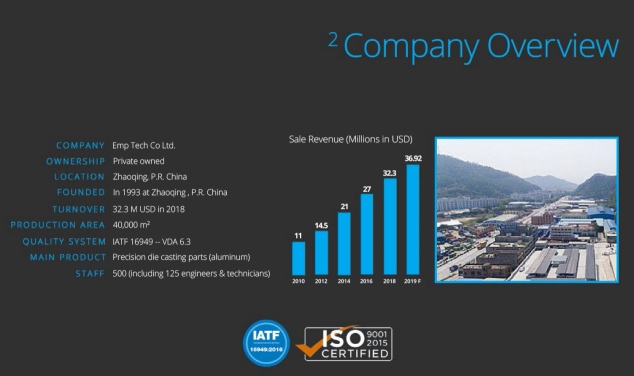 Recently, EMP Die Casting Co., Ltd has become a rising star in China's die casting industry. Thanks to all the staff's efforts, we have made great strides in our casting business, reached 37 million USD revenue in 2019.
To make more progress, EMP casting company is investing in more automatic equipment to improve its production mode to a new innovation-oriented process mode, which made us more competitive in the automotive market and help our customers cut down their sourcing cost.
All members of EMP believe their great efforts will take EMP to the next level in the near future.