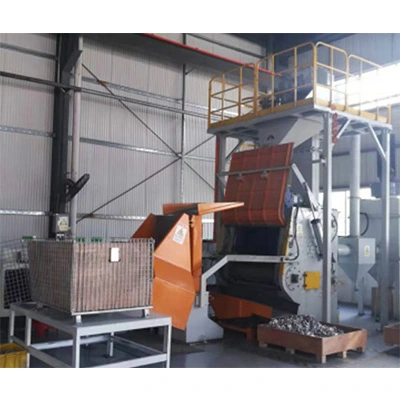 1. The dust removal is not done in the equipment during shot blasting;
2. There are oil stains, mold release and moisture on the casting surface;
3. Stainless steel pellets are not pure enough.
To prevent the aluminum die casting parts from blackening after shot blasting, here is some suggestion:
1. The shot blasting equipment must have a relatively complete automatic dust removal effect;
2. The surface of the casting should not be contaminated with oil, mold release agent, moisture or other impurities. If necessary, the casting should be washed and dried before shot blasting;
3. Purchase pure steel shots, if necessary, add 10 ~ 30% aluminum shots to increase the whiteness after shot blasting. The specific amount depends on the requirement of the parts.