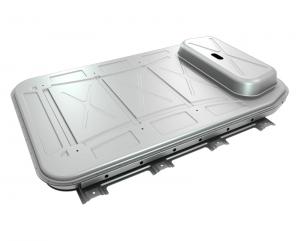 EMP Tech Co., Ltd is a professional aluminum die casting supplier, who has a leading position in terms of the technology and craft of foundry aluminum casting and has cultivated a group of technical backbones. Besides, EMP has a wealth of development and manufacturing experience in automotive water pump bodies, electromotor shells, electric power tools, etc.
1. The necessity of the market promotion of foundry aluminum casting
Foundry aluminum casting is a die casting used in electronics, motors, home appliances, automobiles, and other industries. It has a very high precision, which can effectively use metal, and is environmentally friendly, and saves raw materials, so it is popular. But this is only for insiders. For laymen, the utility of this product is not so clear yet, which has affected the sales of this product to a certain extent, so marketing is important.
2. The market promotion methods of aluminum die casting manufacturer
When aluminum die casting manufacturers conduct market promotion, the method they choose is important. Now in the network society, it is necessary to promote products on the website. When conducting online publicity, the company will face a relatively wide and large audience, which saves time and manpower. Professional marketing companies can undertake such business. Therefore, it is important to conduct network publicity.
In addition to the Internet, aluminum die casting manufacturers can also carry out publicity activities of related content, the location is best where foundry aluminum casting is needed, which is more targeted, the effect is more obvious. Now is the information society, and it is also an era in which speed pursue. It is no longer desirable to wait for customers to come. Only by taking the initiative can we have more development opportunities.