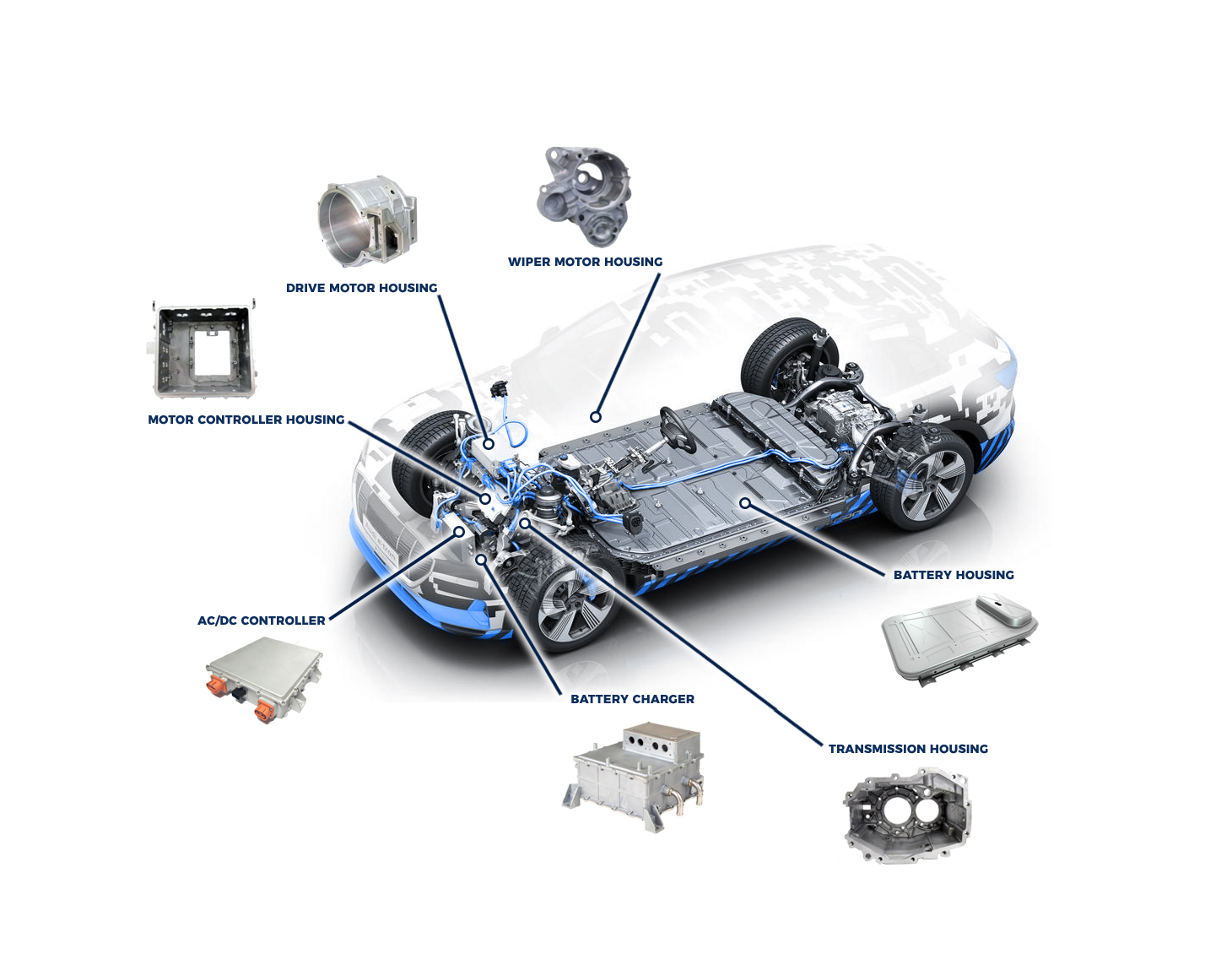 1. The integration of die-casting contributes to the light-weight of automobiles
According to the information released by the State Ministry of Industry and Information Technology, light-weighting as one of the key technologies for energy saving in automobiles has significant energy-saving effects. The key components are developed in the direction of thin walls, high performance, and large size, which can effectively contribute to the light-weighting of automobiles.
2. Parts: Aluminum die-casting parts are developing toward large-scale and integrated development
With the further improvement of the application technology of aluminum alloy materials, cars are driven by the need for lightweight design. The key components aluminum battery charger, aluminum transmission housing, aluminum battery housing, etc. Are developing in the direction of high pressure die casting, large-scale, and integration.

3. The integrated die-casting technology significantly improves the material recycling rate
Under the traditional manufacturing process, the materials used in automotive product parts are complex and diverse, and the material recycling rate is low. The integrated die-casting only uses one material, so, when recycling, the scrap can be melted directly to make other products, ensuring the recycling rate of materials in the manufacturing process of automotive parts.