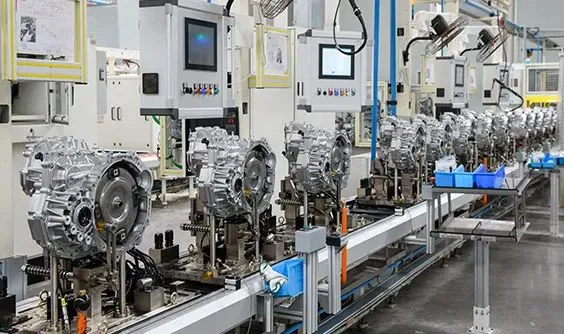 In recent years, due to the continuous improvement of die-casting technology and the requirements of automotive lightweight, based on the efficiency, cost, precision, quality and mechanical properties of a comprehensive consideration, more and more automotive parts using aluminum alloy die-casting molding. With the continuous development of die-casting process, the demand for die-casting alloy with excellent comprehensive performance is increasing.
The researchers tried to develop a new Al-Si-Mg-Cu alloy for die-casting with the following composition: 9% Si, 0.5% Mg, 0.5% Mn, 0.5% Cu, 0.5% Zn, 0.15% Ti, 0.02% Sr, Fe: ≤0.3% and the balance of Al. After various test experiments, the following experimental conclusions were reached:
(1) The organization of the new die-cast aluminum alloy is mainly α-Al and eutectic Si. The α-Al grains are fine, reaching a minimum of 3 μm, and the eutectic Si morphology becomes fibrous, with a size of less than 2 μm.
(2) Compared with YL104 alloy, the tensile strength of this alloy is increased by 39.1%, and the elongation is increased by one time, so the mechanical properties are obviously improved.
(3) A small amount of Mg2Si and Al5Mg8Cu2Si6 precipitation can be found in the metallographic organization after aging, and the stress concentration in the casting is eliminated, which makes the strength of the alloy increase while the elongation remains relatively stable.
(4) The tensile strength and elongation of the alloy decreased when the aging temperature increased beyond 140°C, so the suitable aging temperature was 140°C. The tensile strength of the alloy aged at this temperature increased by 23.2% compared with the as-cast state, reaching 377 MPa, but the elongation changed from 4.26% to 3.42%.