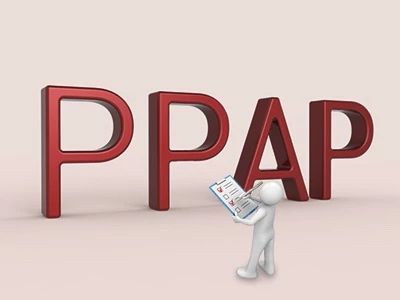 PPAP is a common acronym within manufacturing which stands for Production Part Approval Process. It is a quality assurance process used in the industrial chain of the automotive industry to confirm the quality of parts supplied by parts suppliers and their manufacturing processes. PPAP is a series of documents approved by suppliers and customers and is one of the five tools of IATF 16949.
Purpose of PPAP
1. Determine if the supplier has properly understood all requirements of the customer engineering design records and specifications.
2. And in the actual production process under the required production cycle conditions, there is the potential to continuously meet these requirements. PPAP must apply to the organization's internal and external sites that provide production parts, service parts, production raw materials, or bulk materials.
PPAP Process Requirements
A. Trial production requirements
For production parts, products used for PPAP must be taken from active production and must use the same tooling, gauges, processes, materials, and operators on the production site as in the production environment.
B. Documentation Requirements
According to the AIAG PPAP Manual, a complete PPAP needs to contain 18 items, as described below:
1. Design records
2. Authorized Engineering Change Documents
3. Customer Engineering Approval
4. Design FMEA (the organization has product design responsibility) - DFMEA
5. Process flow chart - Flow Chart
6. Process FMEA-PFMEA
7. Control Plan
8. Measurement System Analysis - MSA
9. Full-size measurement Layout
10. Material/performance test
11. Initial Process Study
12. Qualified Laboratory Documentation Requirements
13. Appearance Approval Report - AAR
14. Product Sample
15. Standard sample-Master Sample
16. Check the aids
17. Special requirements of customers
18. Parts Submission Warrant - PSW