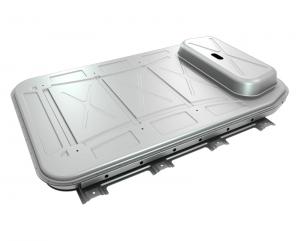 I. The continuous development of die cast tooling
According to the quantity, size and shape of aluminum castings, aluminum casting manufacturers choose different materials to make die-cast tooling. Usually, aluminum casting manufacturers also choose wood, bakelite, aluminum alloy, hot mold steel and other materials referring to the number of aluminum casting parts (that is, the use frequency of die casting tooling). At present, wood die-cast tooling is still widely used in manual modeling of alloy casting process or unit production, but with the increasingly stringent environmental protection requirements, the use of wood will be increasingly limited, and the solid die-casting of aluminum alloy will take the place of it.
II. The different types of die cast tooling
1. Aluminum die cast tooling
Aluminum tooling refers to the die-cast tooling that uses aluminum as the raw material. Compared with wood tooling, aluminum tooling not only saves wood, but also makes the casting have higher dimensional accuracy and better surface roughness. The application of aluminum alloy die cast tooling has been on the rise in recent years.
2. Steel die cast tooling
It is also known as metal die-cast tooling. With the hot die steel as the die material, the shape of the workpiece is directly processed on the die steel. The liquid aluminum is directly poured into the steel die in the casting process. It is very suitable for the production of large quantities of aluminum castings, which have the advantages of high strength, high hardness, wear resistance, good processability, low cost, long service life and so on.
With the rapid development of industry, the processing technology of die-cast tooling has been continuously improved, and the level of aluminum alloy casting has also been improved. More and more new casting dies and processes have emerged and developed.