a. Copper rose by 38%
b. Plastic rose by 35%
c. Aluminum rose by 37%
d. Iron rose by 30%
e. Zinc alloy rose by 48%
f. Stainless steel rose by 45%.
The price of raw materials fluctuates, and the many accessories price are stratified. Therefore, enterprises are facing purchasing pressure and the problem of how to stock up.
① Take March 5, 2021, as an example, the price of aluminum has risen to $2634.66.

② According to the chart, it can be seen that the trend of aluminum prices is also gradually increasing. Using the "LME" line, we can see that the current aluminum price has risen from $2003 to $2157.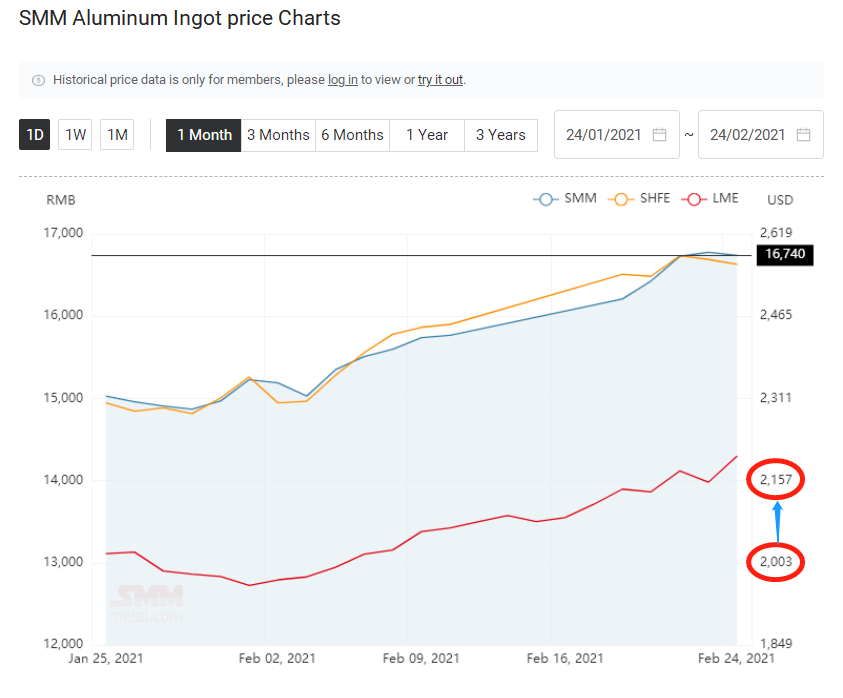 Although the aluminum price continues to rise, EMP still insists on providing customers with the best price under the premise of quality assurance. We will not blindly increase product prices because of rising raw material prices. EMP guarantees to provide customers with the best price to ensure mutual benefit and win-win results for both of us.