Aluminum Automotive Components Overview
Aluminum is an essential item used in producing automotive aluminum parts and assemblies. EMP Die Casting is a leading provider of custom aluminum die cast components for the automotive parts market. We specialize in producing electric vehicle controller housing, enclosures, PDU housing, ACDC Converter housing, automotive structural parts, transmission housings, etc.
EMP, one of the professional aluminum pressure die casting suppliers, has been developing automotive parts for over 20 years. We provide one-stop services for aluminum casting projects, such as tooling design, die casting, CNC machining, and post-processing.
At EMP, we stand ready to serve you with the custom automotive parts you need.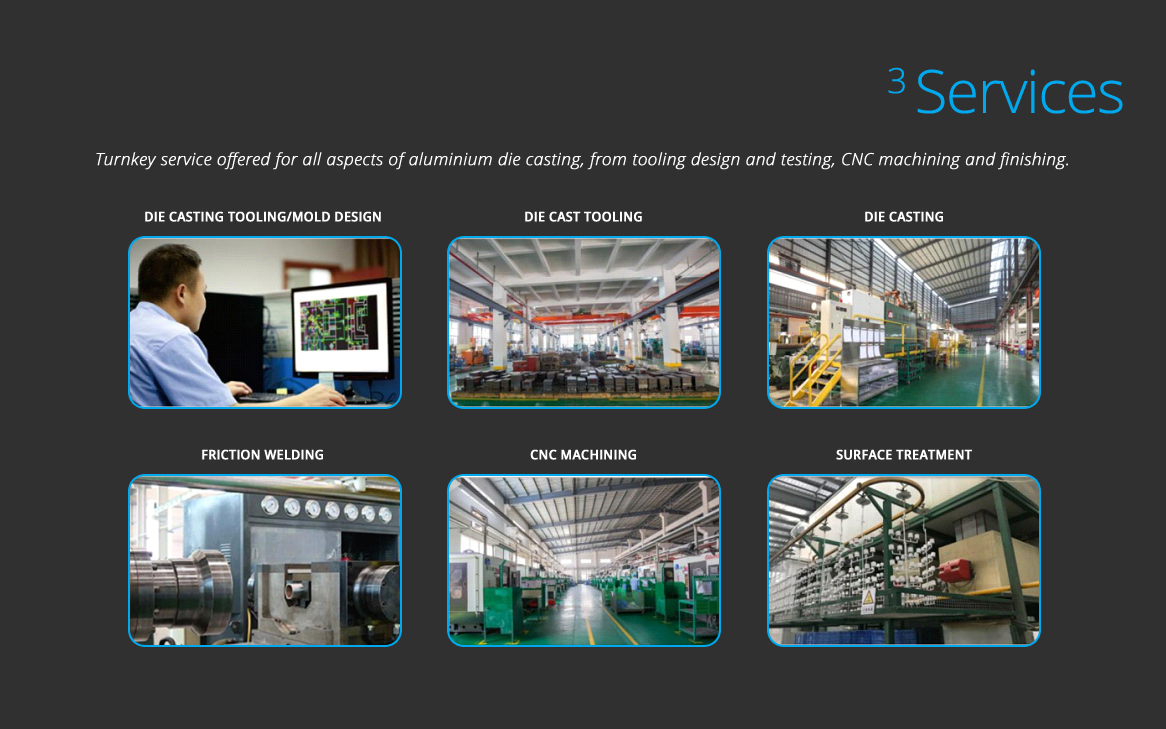 Automotive Aluminum Parts Details
Oil pan: Located in the lower part of the engine, detachable, and seals the oil shaft box and provides the outer casing of the oil sump.
Bracket: The automobile wiper motor bracket serves as the installation structure of the wiper motor assembly. Along with installation accuracy, the stiffness performance of the bracket mounting point will directly affect the performance of the wiper system.
Stop-start device gearbox enclosures for automatic vehicles: The gearbox is a mechanical device for increasing/decreasing torque by deceleration/increase. It consists of two or more gears, one of which is driven by a motor. The output speed of the gearbox is inversely proportional to the gear. Gearboxes are generally preferred in constant speed applications, such as conveyors and cranes, which can provide increased torque.
EMP automotive parts manufacturer, as one of has been developing automotive component enclosures for many years. As one of automobile parts manufacturing companies, not only the parts mentioned above, but also a large number of aluminum die castings are under development. At EMP, we stand ready to provide you with the custom automotive parts you need.