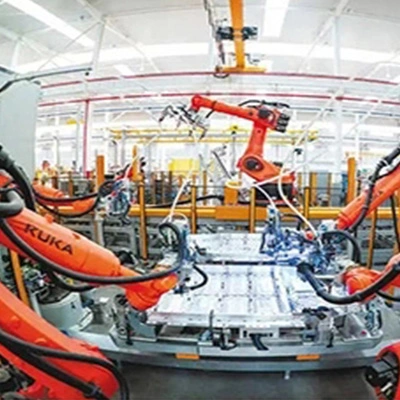 The Current Situation of Chinese Die-casting Enterprises under the Influence of the COVID-19
Under the wave of global integration, with the increasing strength of Chinese enterprises, domestic die-casting enterprises are scrambling to embark on the path of globalization.
The global market is severely impacted by adverse factors such as recurring COVID-19, supply chain disruptions, insufficient energy supply and rising raw material prices. However, with the most complete manufacturing industry categories, perfect supply chain system, and the government's effective control measures against the COVID-19, China has become one of the most stable markets in the world.
This not only provides a good market environment for domestic enterprises, but also strengthens the foundation for enterprises to enter overseas markets.
The Development Trend of Chinese Die-casting Enterprises under the COVID-19
EMP Tech Co., Ltd. is mainly engaged in the business of new energy auto parts products, the company is committed to the research, development and manufacture of auto parts. We help our customers to realize the light weight of the whole vehicle through high pressure die-casting process of aluminum alloy material.
In recent years, with the rapid development of new energy vehicles, the sales of electric vehicles have continued to grow worldwide, which has strongly driven the pace of development of the downstream parts industry.
Our company has seized the development opportunity and actively expanded the new energy vehicle business, continuously extended the industrial layout and rapidly expanded overseas markets.