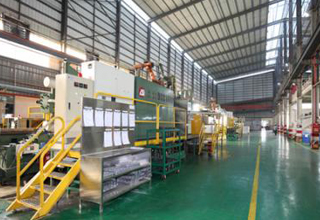 In order to inspect the quality of aluminum alloy die castings more rigorously, the inspection specification for aluminum alloy die casting products came into being, which provided a reference for aluminum die casting factories to inspect and judge the quality of die castings. The measurement specification has two dimensions: requirements and inspections.
1. Requirements for aluminum alloy die castings
(1) The surface condition of aluminum alloy die castings: investigate whether there are oil stains, dust, scratches, flow marks, burrs, etc. The surface of the castings is not allowed to show flaws such as looseness, bubbles, and under-casting.
(2) Processing specifications of the surface of aluminum alloy die castings: whether spraying, machining, surface treatment and other technologies meet the specifications.
(3) The burrs and flashes of aluminum alloy die castings should be removed and cleaned, and whether the sprue opening should be filed is determined by the technology.
(4) The ejection traces should be cleaned up.
(5) There is no corrosive medium in the application range of aluminum alloy die castings.
2. Inspection of aluminum alloy die castings
(1) There are many types of specific inspections for die cast aluminium alloy. Generally, there are visual inspections, standard inspections, internal inspections, special inspections, etc. The internal inspections also include immersion inspections, radiological inspections, ultrasonic inspections, etc., as well as mechanical tests and analysis tests, and special inspections, including corrosion tests and quality inspections.
(2) It should be noted that when drafting inspection specifications, too strict quality inspections should be avoided. It is impractical to require 100% defect-free aluminum alloy die castings.