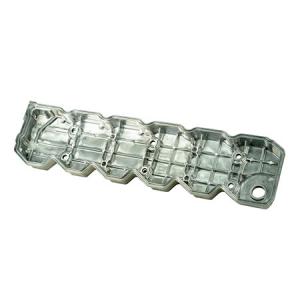 Ⅰ. Importance of materials for aluminum electric motor housing
Since the manufacturing materials of different aluminum electric motor housing will have different technological standards, it will be more assured to choose based on actual requirements, especially in terms of use effects, which will have very stable performance. The materials from a well-known manufacturer will be better in quality and more in line with the requirements according to actual requirements.
Ⅱ. Selection criteria of materials for aluminum electric motor housing
The material of the aluminum electric motor housing needs an appropriate cast aluminum alloy and heat treatment process to meet the requirements of use. The choice of casting technology will also affect the quality and mechanical properties of the castings. The main considerations when selecting materials are as follows.
1. During operation, the stator is pressed into the inner housing and subjected to loads → an alloy with high strength and elongation
2. Dimensional stability in use → suitable selection of heat-treated casting materials
3. Prevent surface contact corrosion, especially corrosion on the outer sealing surface of the shell → with corrosion-resistant alloy
4. Shield the electromagnetic field → ensure the electromagnetic compatibility (EMC) of the materials used
5. Corrosion resistance requirements, which are especially important for seals. If the motor housing is corroded, it may cause motor failure due to water seepage. AlSiMg alloys (such as AlSi7Mg0.3 or AlSi10Mg) have high corrosion resistance and meet the requirements of mechanical properties. In addition, it can easily meet the requirements of EMC because all aluminum cast alloys are paramagnetic.